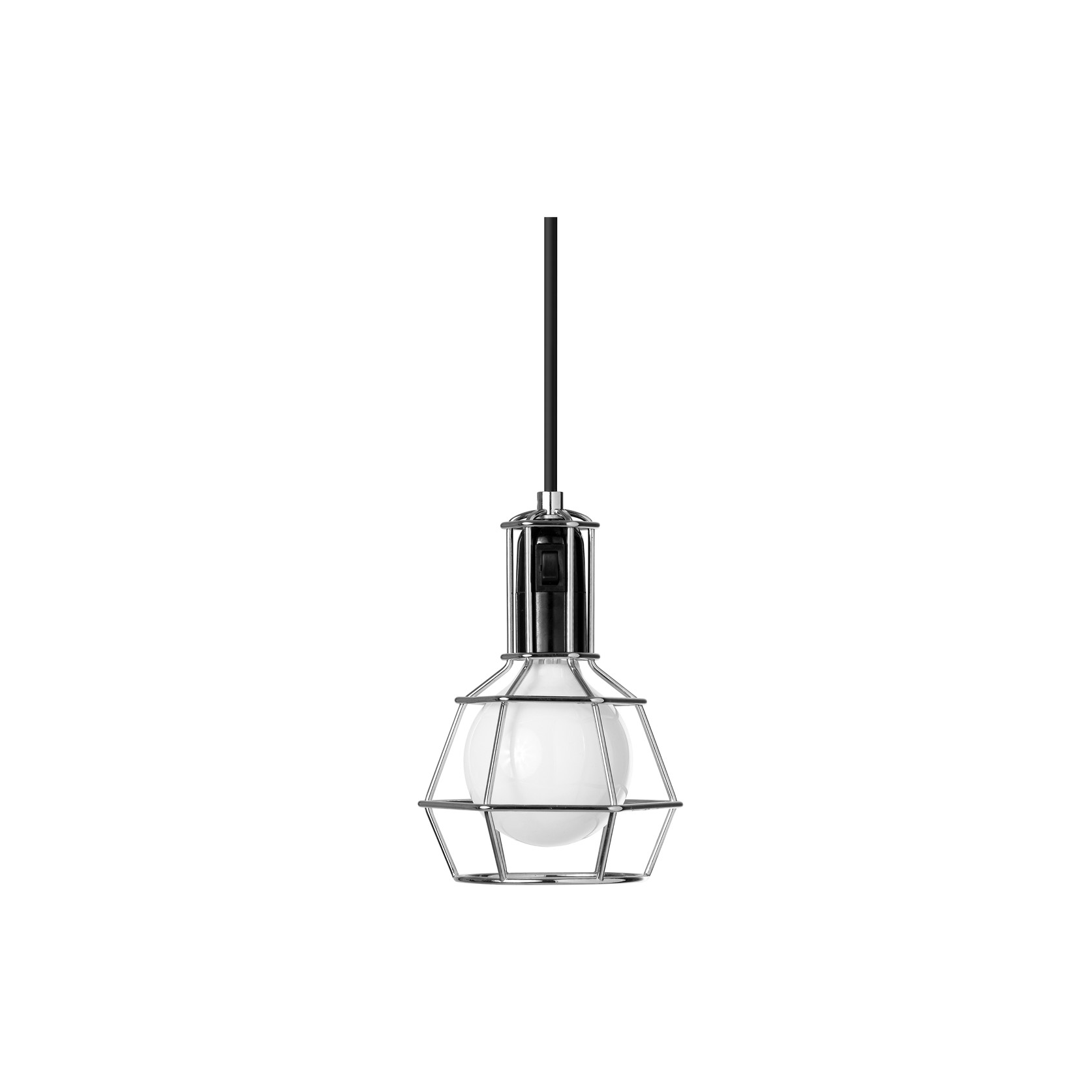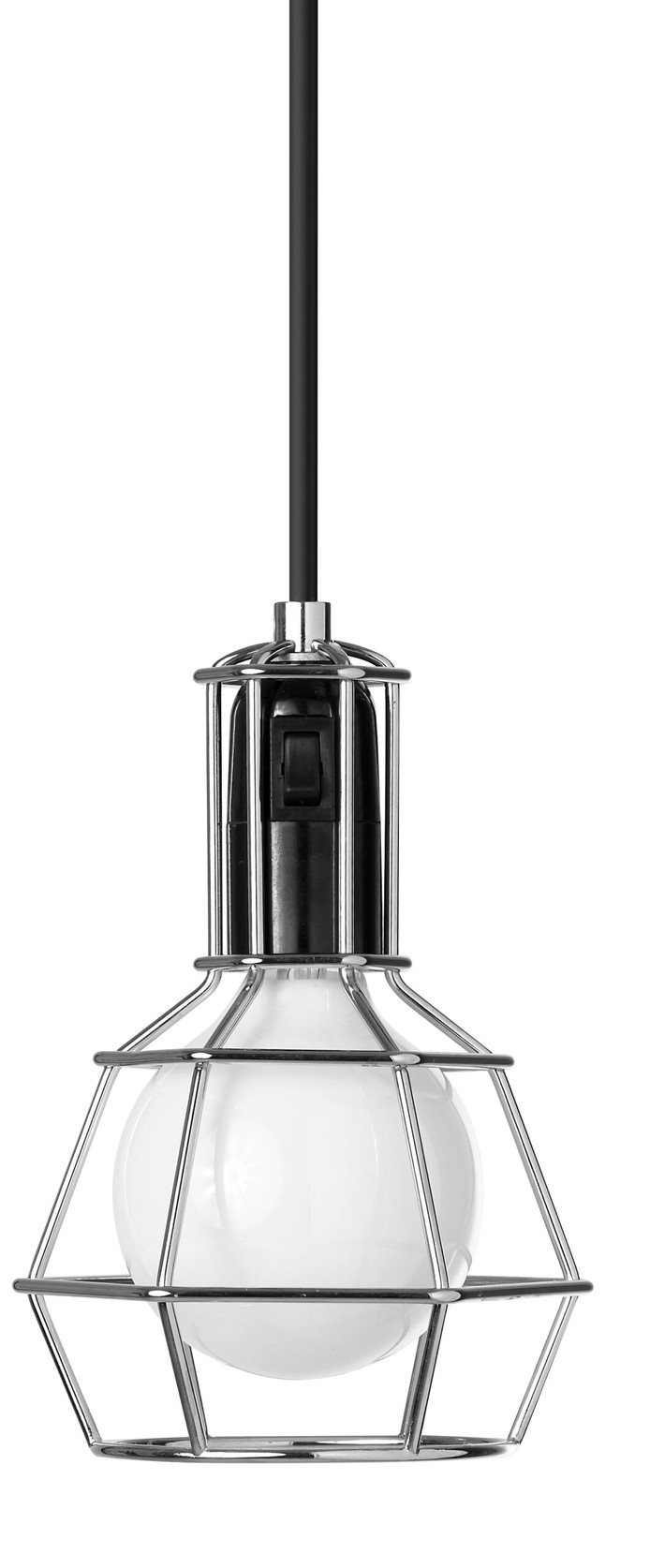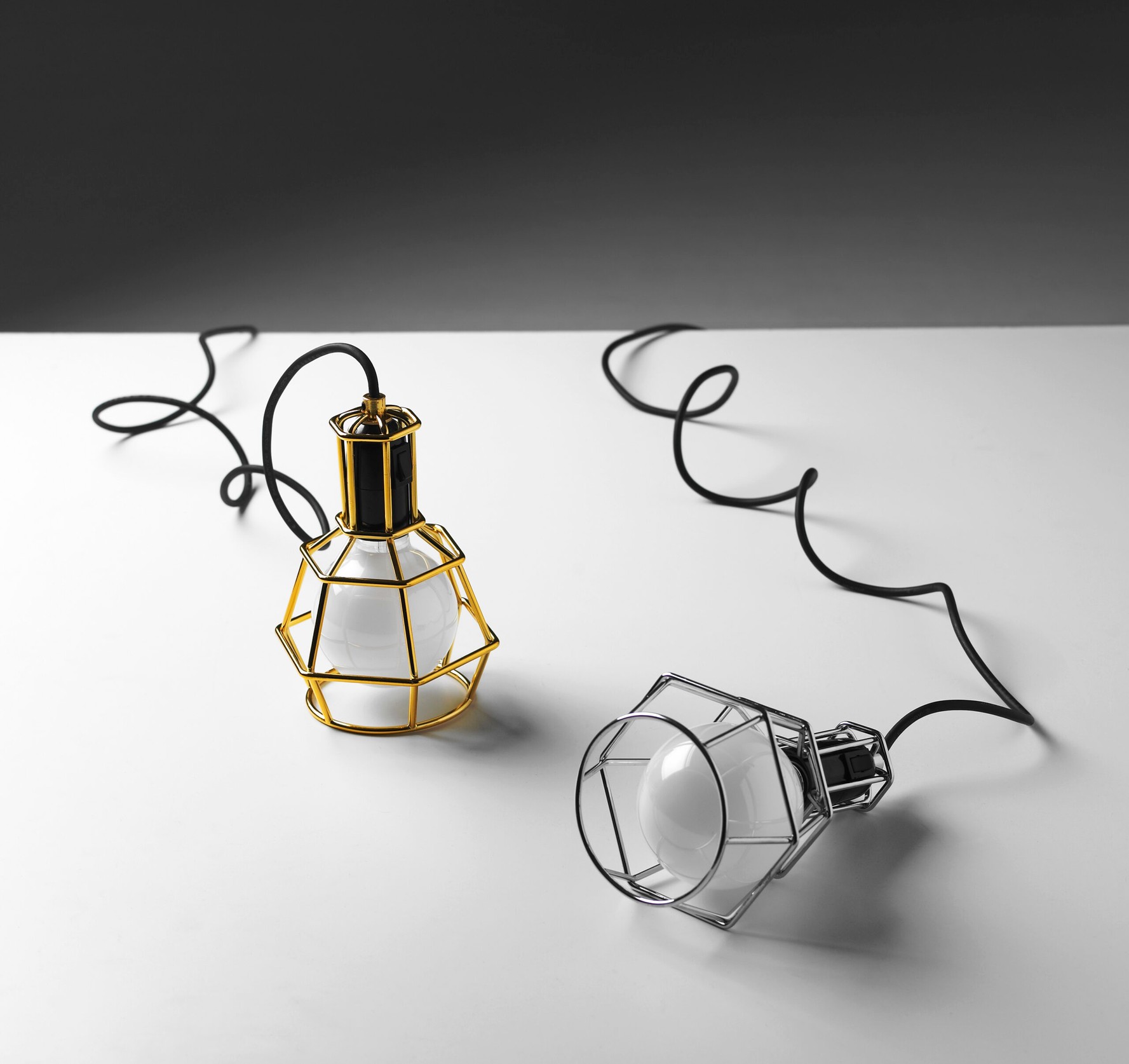 Client: Design House Stockholm
AMBITION
Design House Stockholm turned to Form Us With Love in a quest to reinvent the basics—the objects around us that sometimes are just too dull to exist but have the potential to be turned into personal items that people truly love.
PROCESS
In 2007, Form Us With Love began working on anonymous lights used in garages and workshops, always handy and within reach in a dirty and greasy environment. Hanging from the ceiling, standing on the floor, or lying on a table. To bring something in from the garage and put it in a living room was one thing, but the flimsy steel wire needed some toughness, solidity and more refined angles. The wires varied from intense black to plated gold, and the light naturally mitigated with a dimmer. The studio had managed to create an everyday do-it-all object using as little material as possible while still protecting its blue-collar core
SOLUTION
Work Lamp is available in silver and gold.