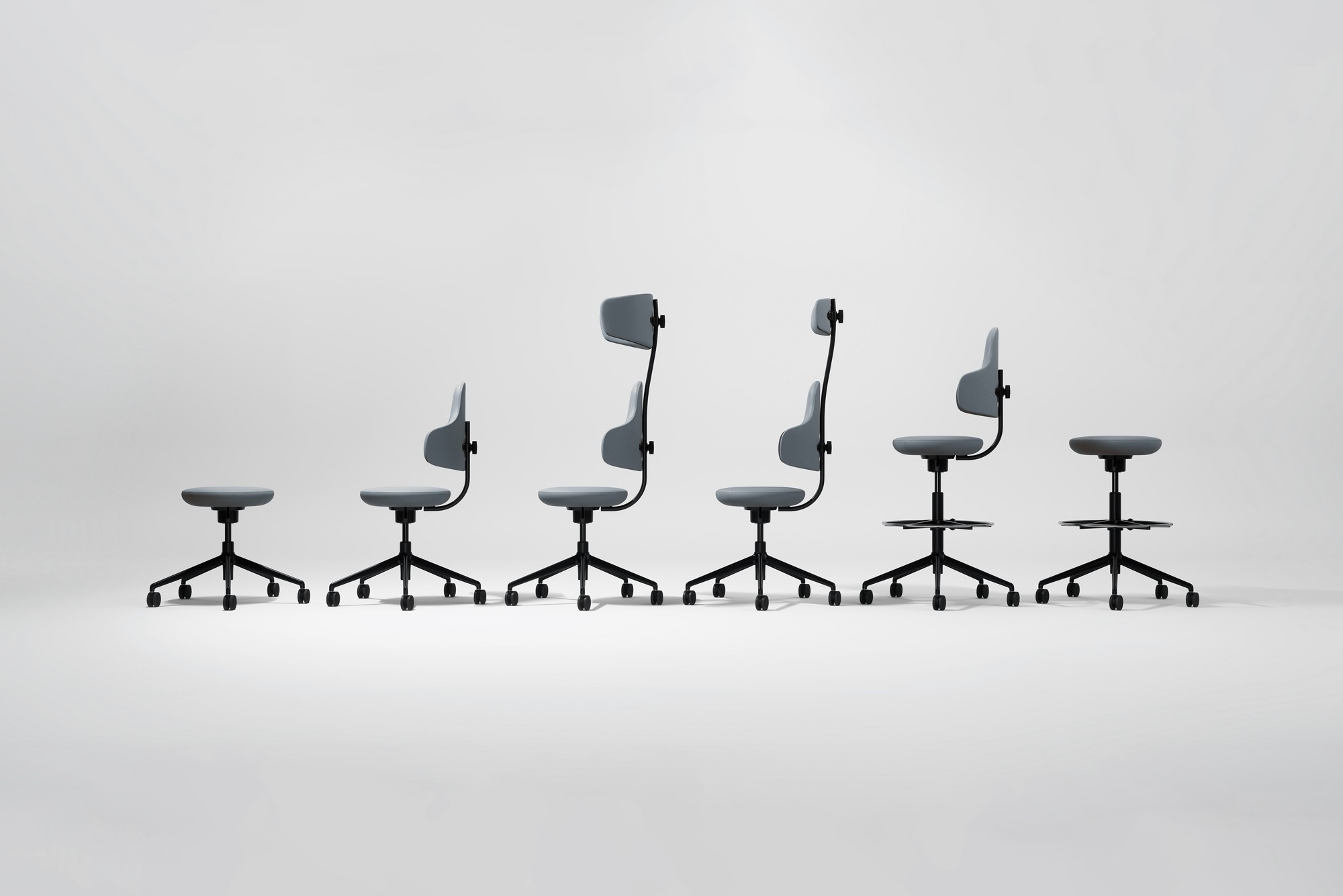 PROBLEM
The concept came from the realization that, as with so much else, furniture needs to be adapted to constantly changing working methods and environments. 
PROCESS
Savo approached us with the joint ambition of creating office furniture for the future. We wanted to create something that one could see as an investment that can be part of a business for a long time due to upgradeability and flexibility. It is the fruit of what we have seen in how the development has gone in office environments recently, with fewer natural barriers, fewer personal offices and more shared zones.
It needed to adapt easily to different environments with different aesthetics and functions. Components that can be updated for new functions and repairs – a product that can grow over time with the development of new components.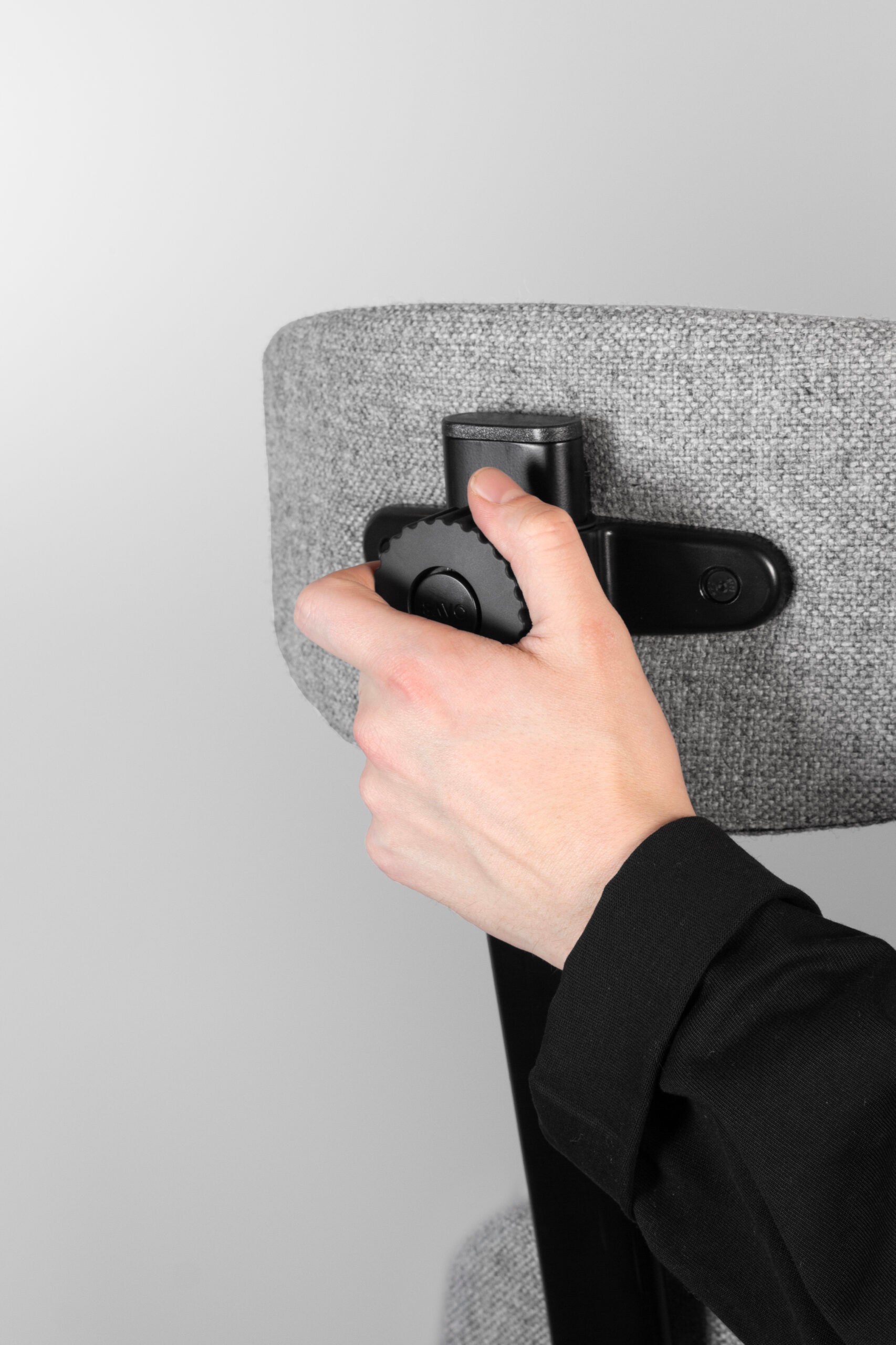 Savo lives by the watchwords "reduce, reuse, repair, recycle", and a major part of Savo's sustainability efforts focuses on product development for the circular economy. Their chairs are made using a layer-by-layer design which means all components can be removed, repaired and updated over time, giving them long life and durability.
SOLUTION
As the name suggests, Spine has a "spine" with a step-less bracket to adjust the height of the backrest and headrest. The modular and flexible design means you can use and change the platform as you like and simultaneously keep the entire office's look together. Spine becomes a common thread that connects everything from meeting rooms to touch-down office areas and studio environments.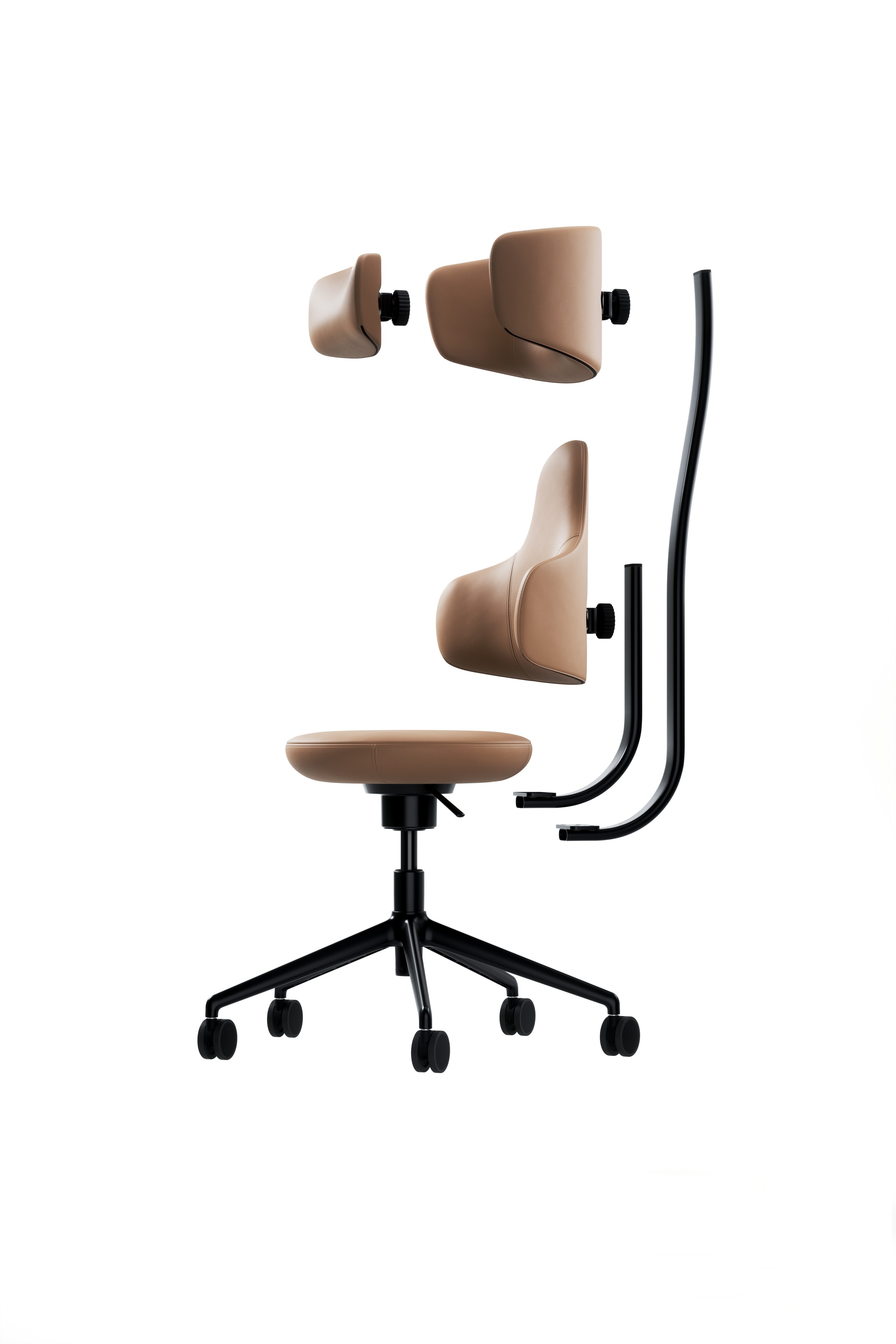 The modular platform concept was born from the workplace's need to grow or shrink over time, which, therefore, also requires furniture that can be updated in individual passages and rebuilt. With flexibility and mobility as primary features, Spine can be adapted to current needs and rebuilt again and again.