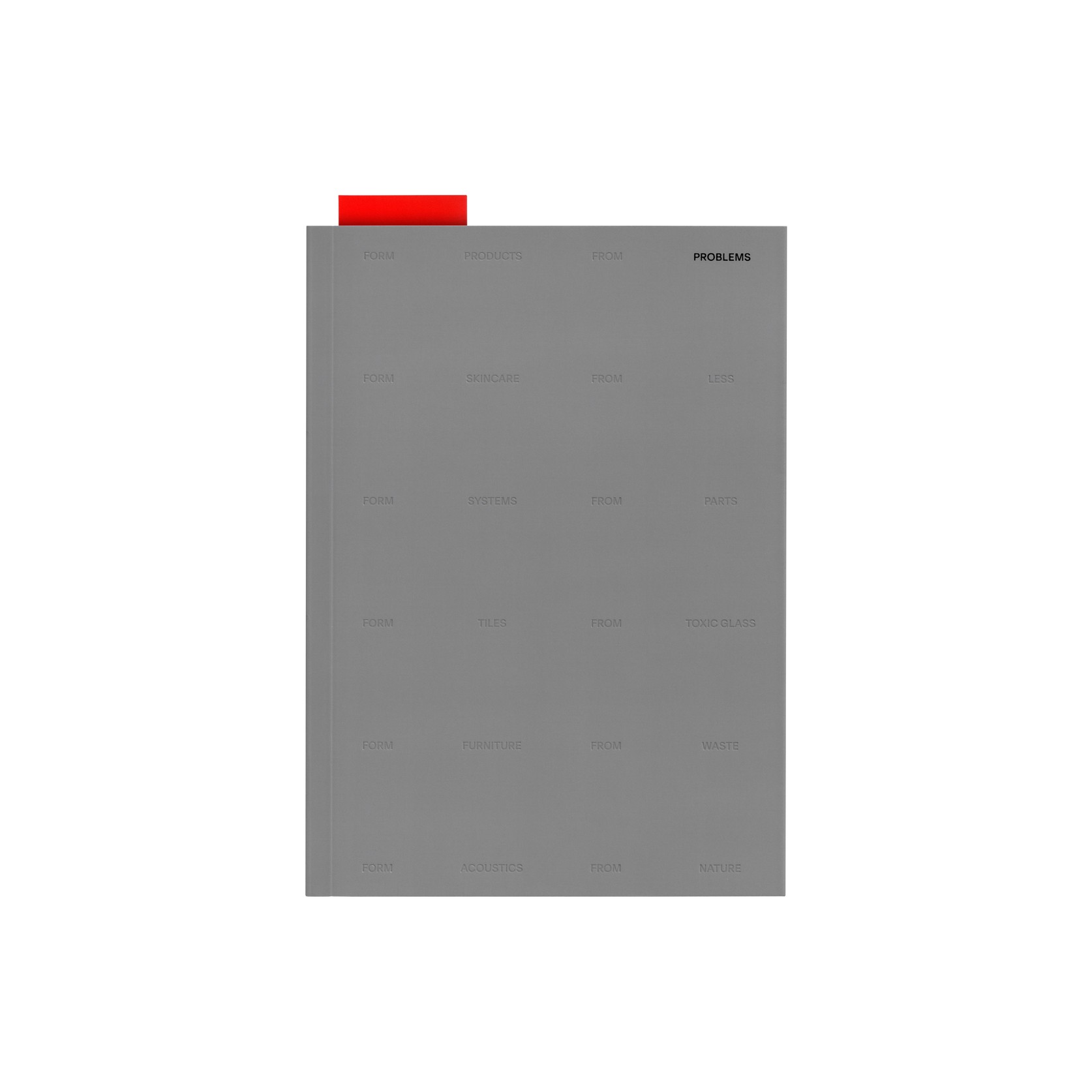 AMBITION
The year 2020 has taught us some harsh lessons about problems; from the COVID-19 pandemic to the increasingly alarming climate crisis, it is clear we are facing an enormous challenge. To make sense of the issues we've tackled recently, Form Us With Love presents PROBLEMS; an in-depth look at the studio's process towards designing novel solutions. The book taps into five projects, taking people through the studio's methodology of identifying problems and collaborating on a solution. The ultimate goal is to design real change; to make a solution scalable and to eventually transform an entire industry.  The book can be accessed online or purchased at Papercut and Konst/ig.
Form skincare from less. FORGO, the newest FUWL studio venture, is making personal care more sustainable with less, starting with a powder to liquid hand wash. The problem was obvious: liquid soap is essentially bottled water. By making the simple switch to a powder solution, FORGO cuts out single-use plastic altogether, and reduces the environmental impact of shipping personal care dramatically. 30 refills ship in the space of one bottle.
Form systems from parts. Chairs have an average lifespan of 3-7 years. Typically, chairs are made from mixed materials. That means they're difficult to recycle and simply a waste of resources. Even a simple plastic shell is embedded with fibers to reinforce it, rendering it difficult to recycle. Keilhauer and Form Us With Love designed and engineered a chair made from mono material parts. The structure is durable and the surfaces that wear out fast are simple to replace. The chair can be renewed again and again. With small means, the chair can be upgraded to fit different contexts.
Form tiles from toxic glass. One of Sweden's largest recyclers and a research institute have developed a technique for separating heavy metals from glass. Landfills all over the world suffer from piles of toxic mixed materials that are hard to recycle and reuse. Glass mixed with heavy metals makes up one of these kinds of piles you might find at a landfill, leaching toxins into our groundwater. What if there was a way to recycle these mixed materials? What if there could be a new-found demand for these materials? To drive demand for recycled glass, and drive demand for the innovative glass recycling technique, Form Us With Love is working to make the material commercially appealing in the production of everyday products at scale. Starting with tiles.
Form furniture from waste. A growing percentage of household waste is recycled into plastic pellets regarded by industry as low quality and virtually useless. Imagine using that recycled plastic in high end products. Together with +Halle, the Danish furniture brand redefining furniture, the solution is an easy to place chair fit for numerous environments whose shape derives from the qualities of recycled household waste. Designed for high traffic. Designed to scale.
Form acoustics from nature. Acoustic materials for the open workspace have high demands placed on them by the industry. Acoustic products are glued from a mix of materials coated in chemicals that enhance the durability and fire resistance of the surface, but can be harmful to both people and planet. BAUX was founded to transform this industry. Together with a team of engineers, a biobased and biomimetic acoustic pulp was created. Mimicking nature's properties to make a wood pulp panel fire resistant, 100% recyclable, and compostable. Designed to replace all the questionable acoustic products.
TEXT: Richard Prime
GRAPHIC DESIGN: Lukas Nässil, Figur Dennis Friberg, Figur
TYPEFACE: Antarctica, New Glyph
PRINTING: Göteborgstryckeriet
PAPER: Munken Pure Rough, 120gms
ISBN: 978-91-519-6833-9
COPYRIGHT: Form Us With Love, 2020