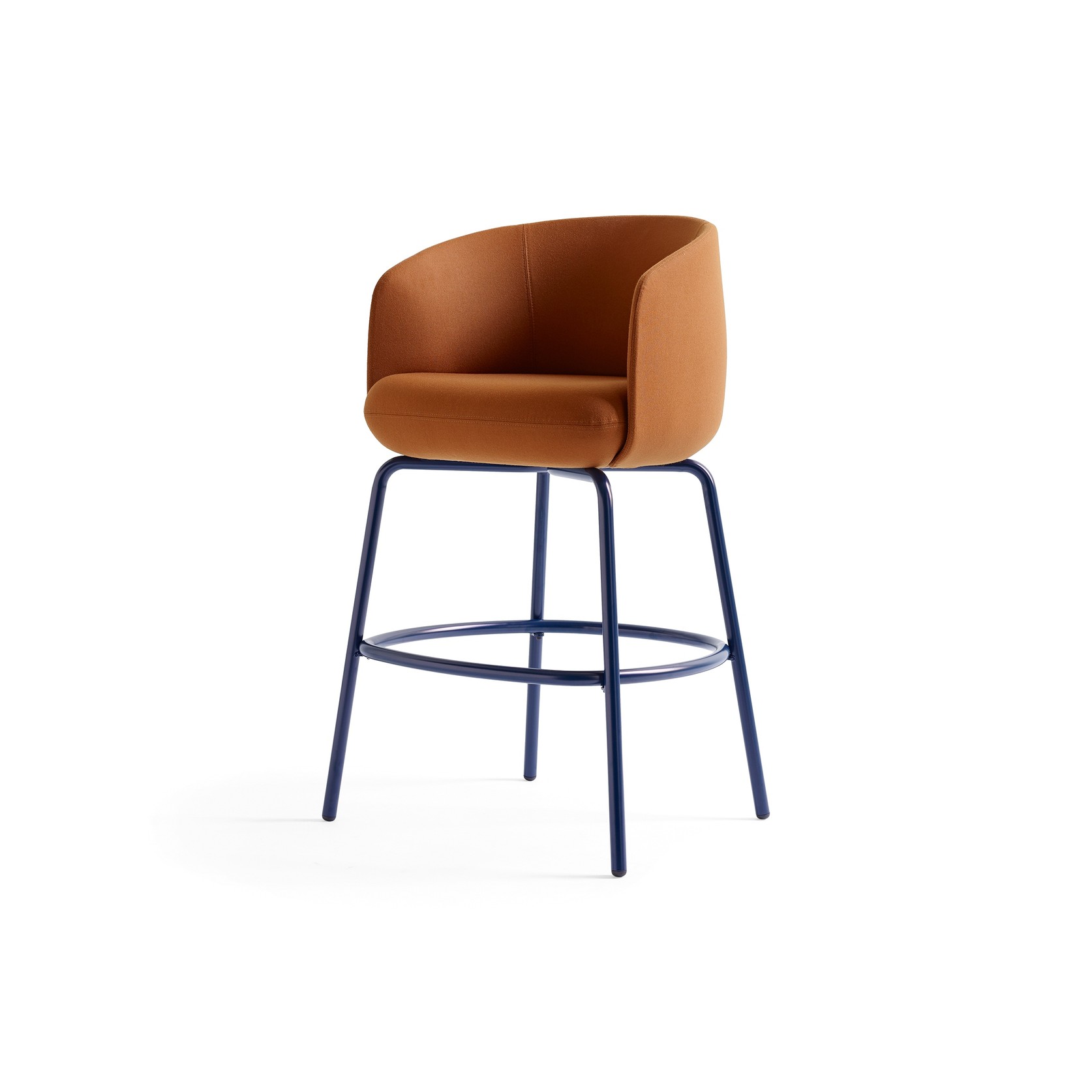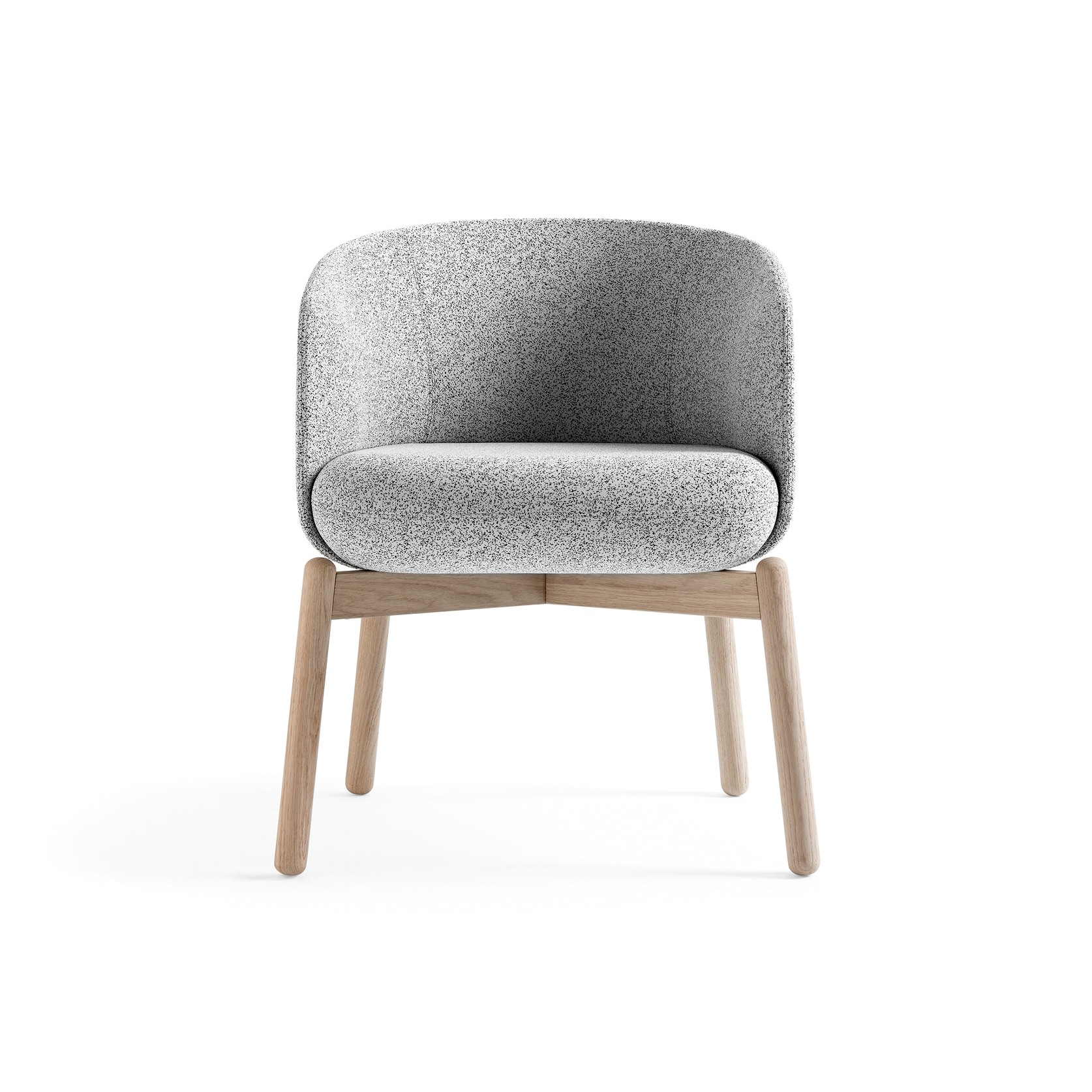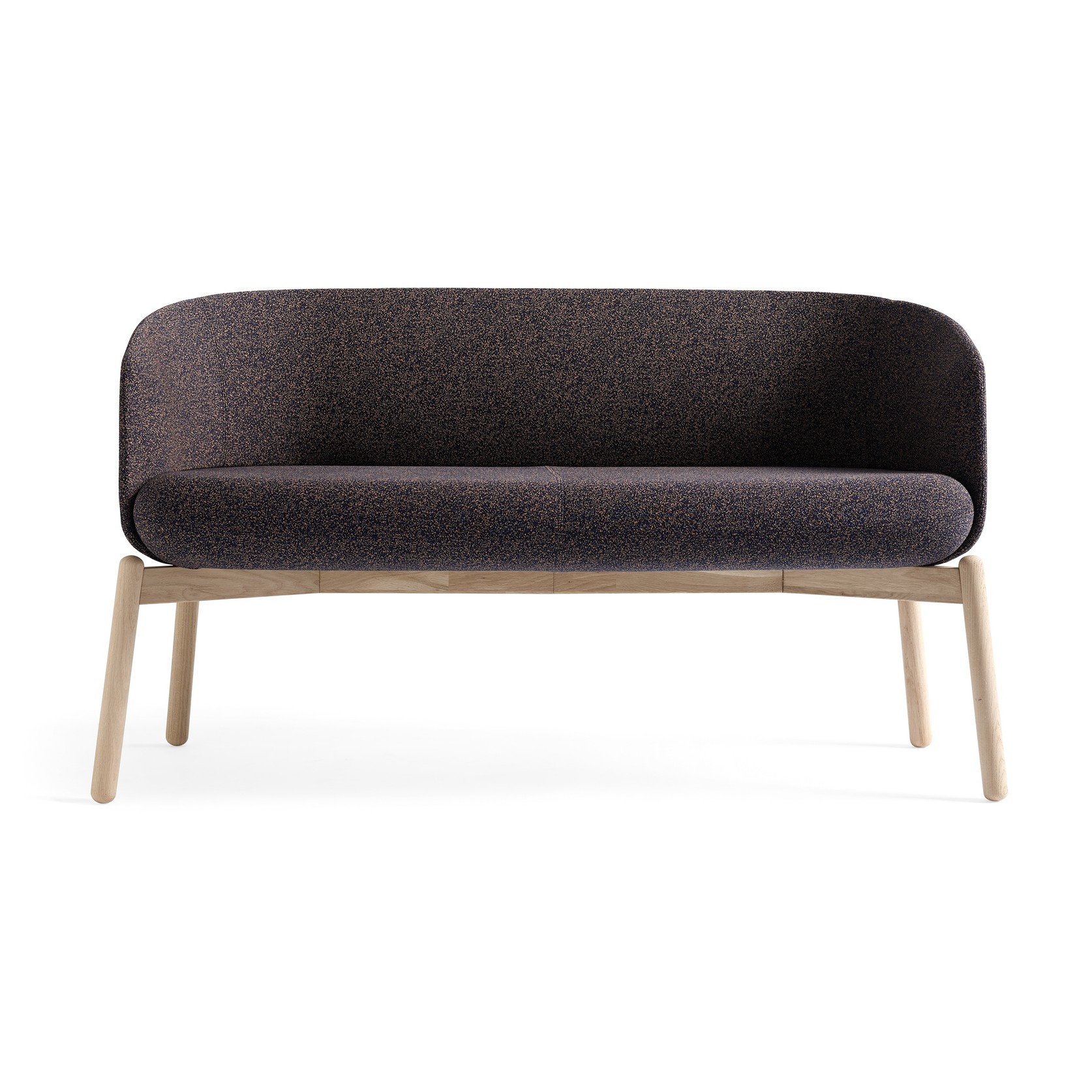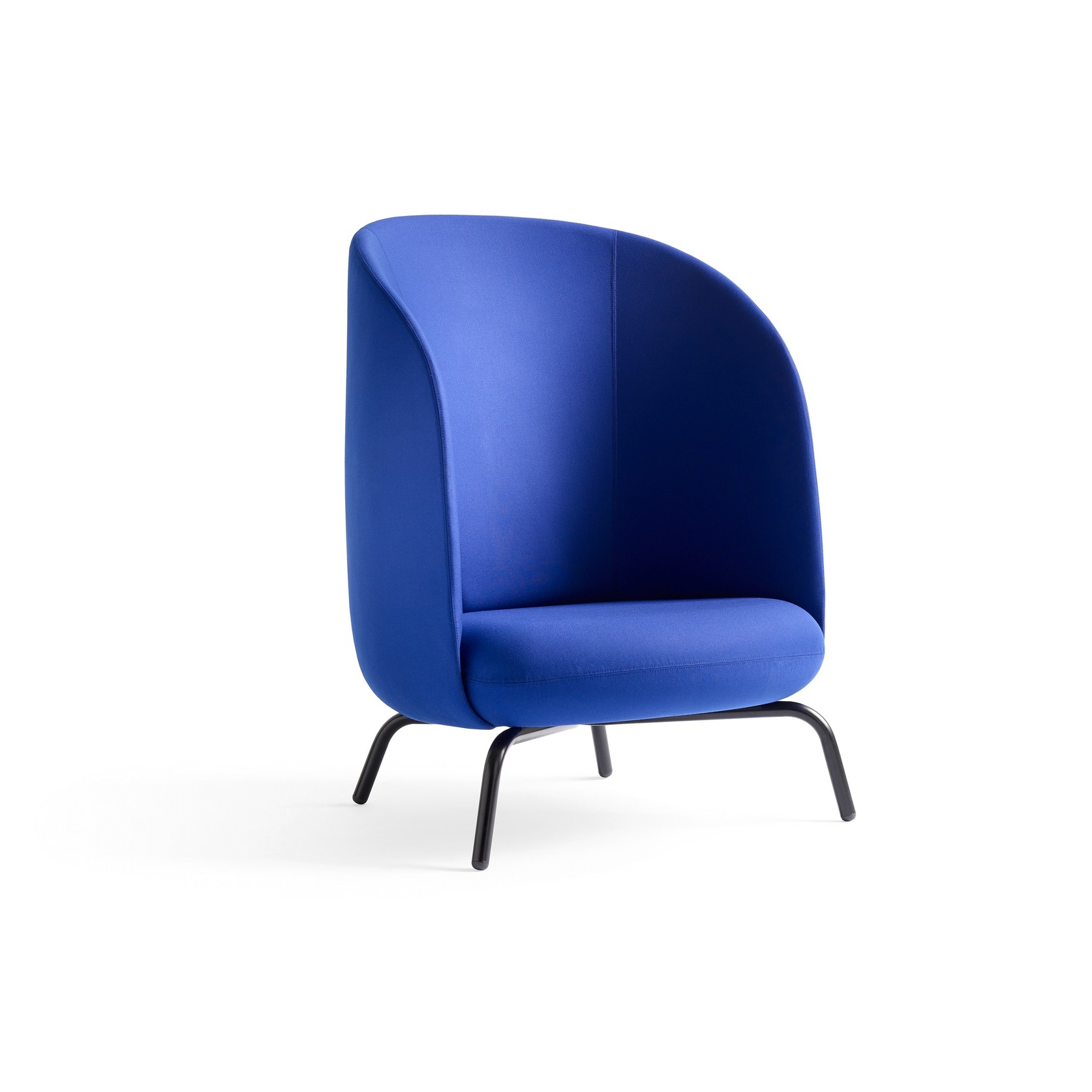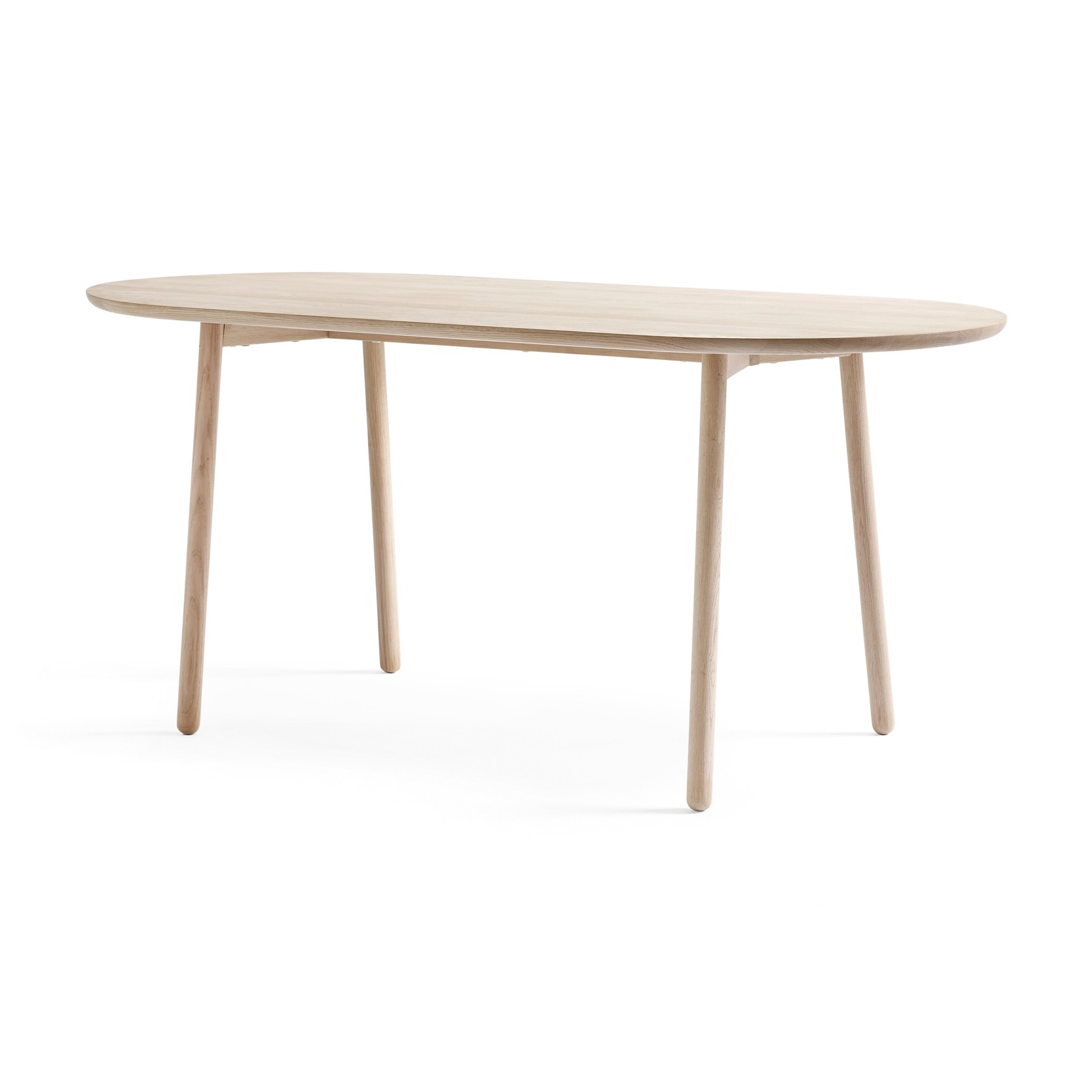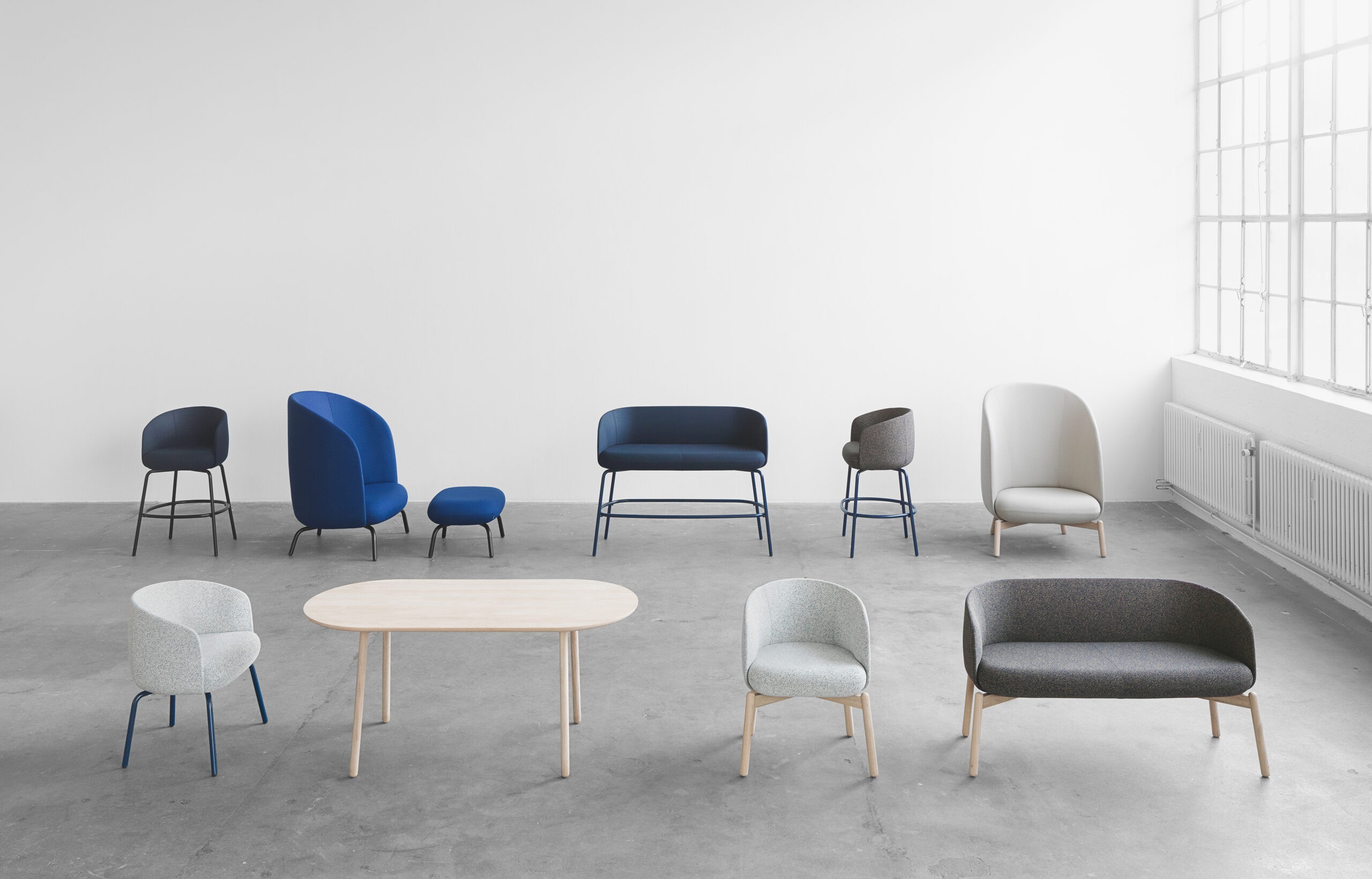 PROBLEM
Form Us With Love and +Halle collaborated to create a perfect room-in-a-room feeling without having to add traditional tall room dividers or high back sofas.
PROCESS
Fascinated by the typologies of pedestals, such as the Umpire's chair on a tennis court, FUWL experimented with a lofty landscape, adding the element of dignity and softness to a seat with a view. Together with +Halle, the studio analysed the activities and behaviours of public spaces and the upholstered furniture vs bar stool seating scenario. Instead of putting the two characteristics next to one another, they merged them—creating a tall, vertical Nest. The challenge with the Nest range was the balance between the seat and legs. The importance was adding steadiness to an elegant, high piece of furniture. The end result was a durable collection that didn't compromise the sleekness of the reversed figure.
SOLUTION
The Nest collection is unrestrained, presenting a reversed silhouette—a club chair on a slim structure. The Nest collection demonstrates an exceptional capacity from Danish design company +Halle, manifested in chairs and sofas turned into elevated—yet sheltering—seats of decency.
The series provides an unpronounced divider to the traditional lounge area by simply creating high and low seating layers. The heights offer a sense of privacy whilst maintaining the comfort of a relaxed armchair.