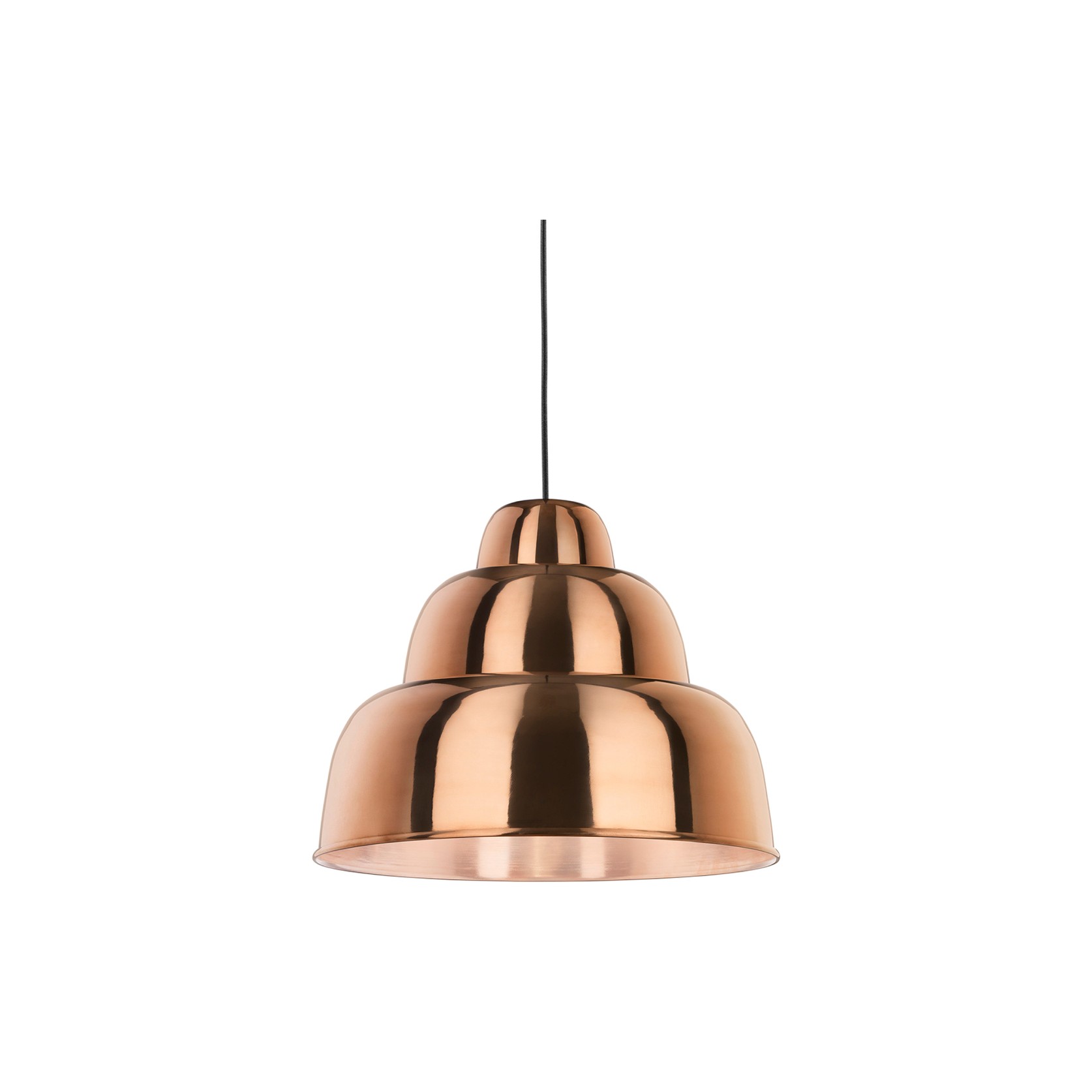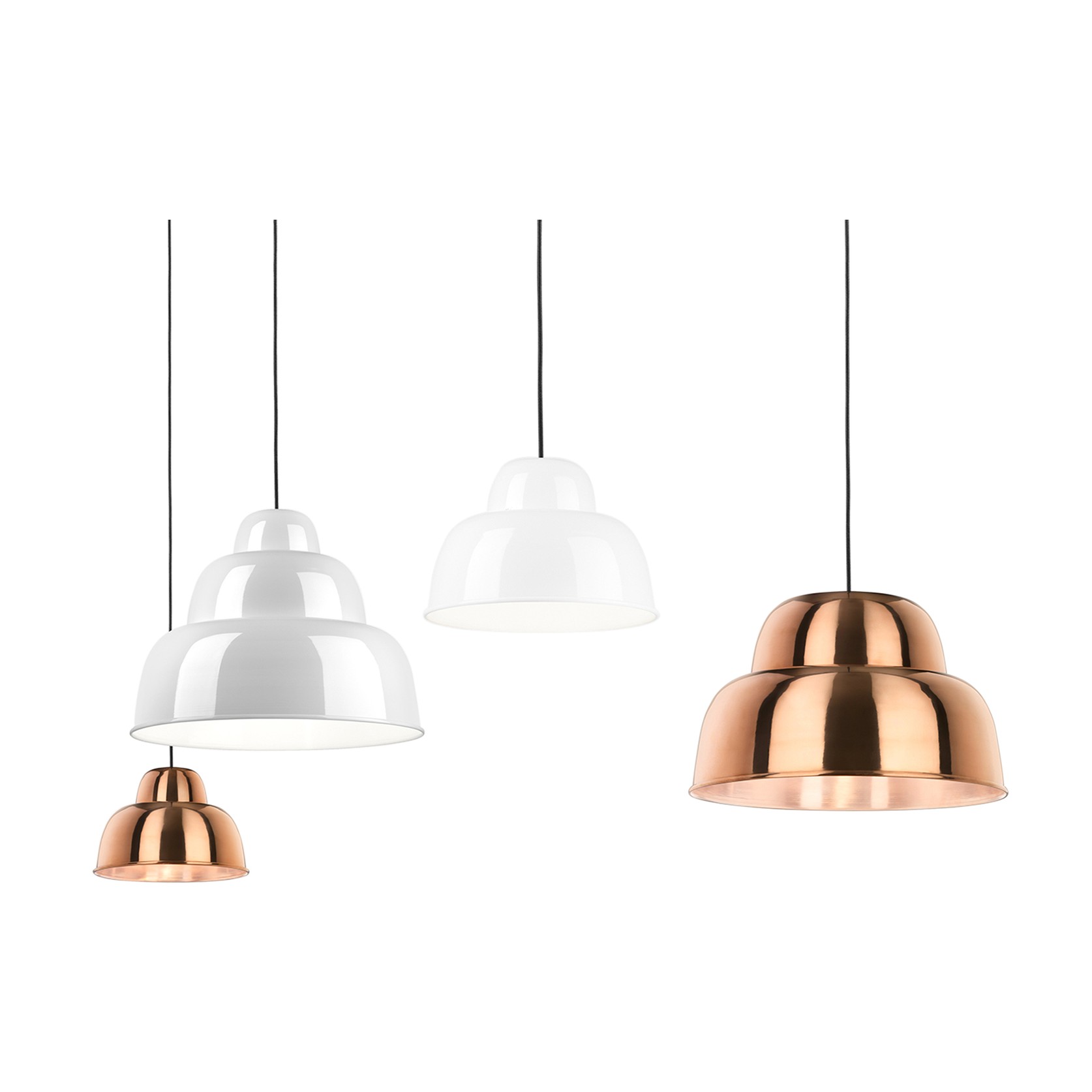 PROBLEM
Form Us With Love and Hem went to work to create a lamp that could ship flat yet keep a familiar shape.
PROCESS
The Levels lamp, design for Hem. Its bold, rounded shades are achieved using a deep-drawing technique that punches them into shape, allowing the three differently sized pieces to hang from one another. This creates a cascading tiered effect and allows the shades to be stacked inside one another like a Russian doll for ease of transportation. Simply pull the fabric-covered cable, and the lamp falls into position – no tools are required for assembly.
SOLUTION
Levels is available in three sizes and two material qualities.