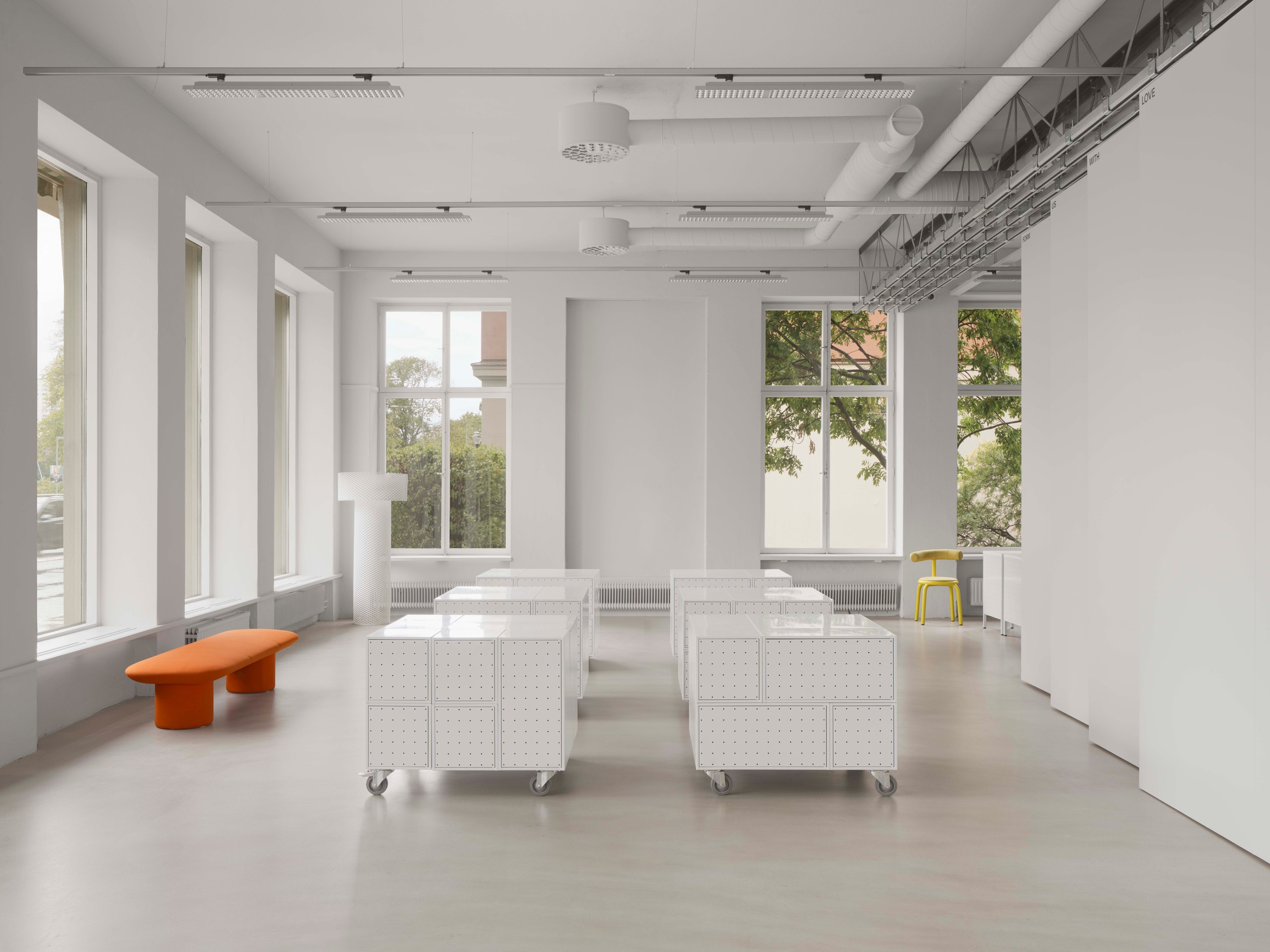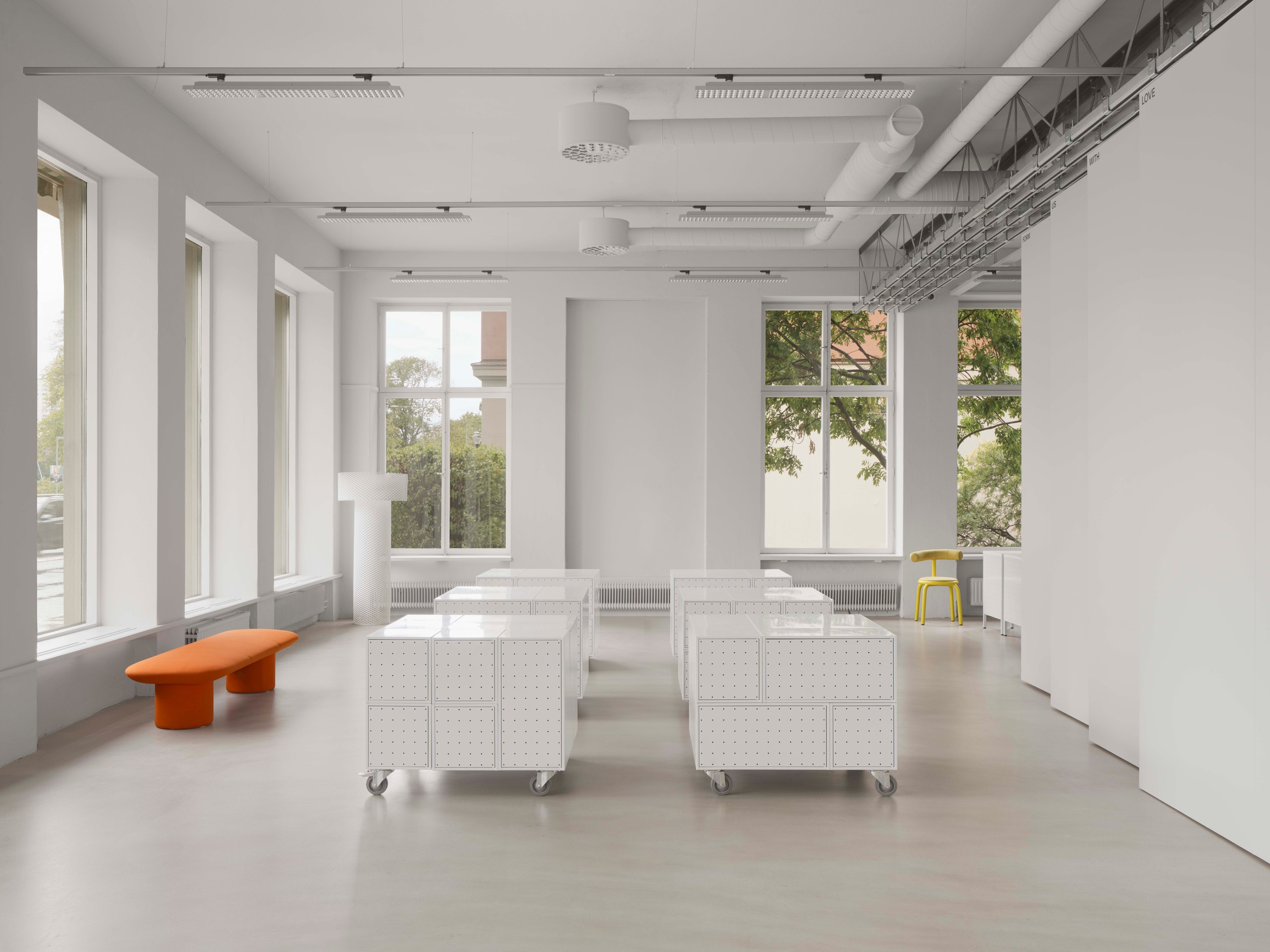 Design in progress
We believe that design can move industries forward. To build on our studio's 15+ years working at the crossroads of industry and culture, we created a new space for bolder ideas. Located in Stockholm's city centre, the new studio is a place for gathering experts, brands, and designers — to tackle greater problems through design. 
We founded FUWL in 2005. We're an industrial design partner for some of the world's most iconic brands including IKEA, Muuto and +Halle. Over the years we've grown, fostering a culture of innovation shared equally amongst our team and are recognised in by Fast Company, as one of the most innovative design companies in the world.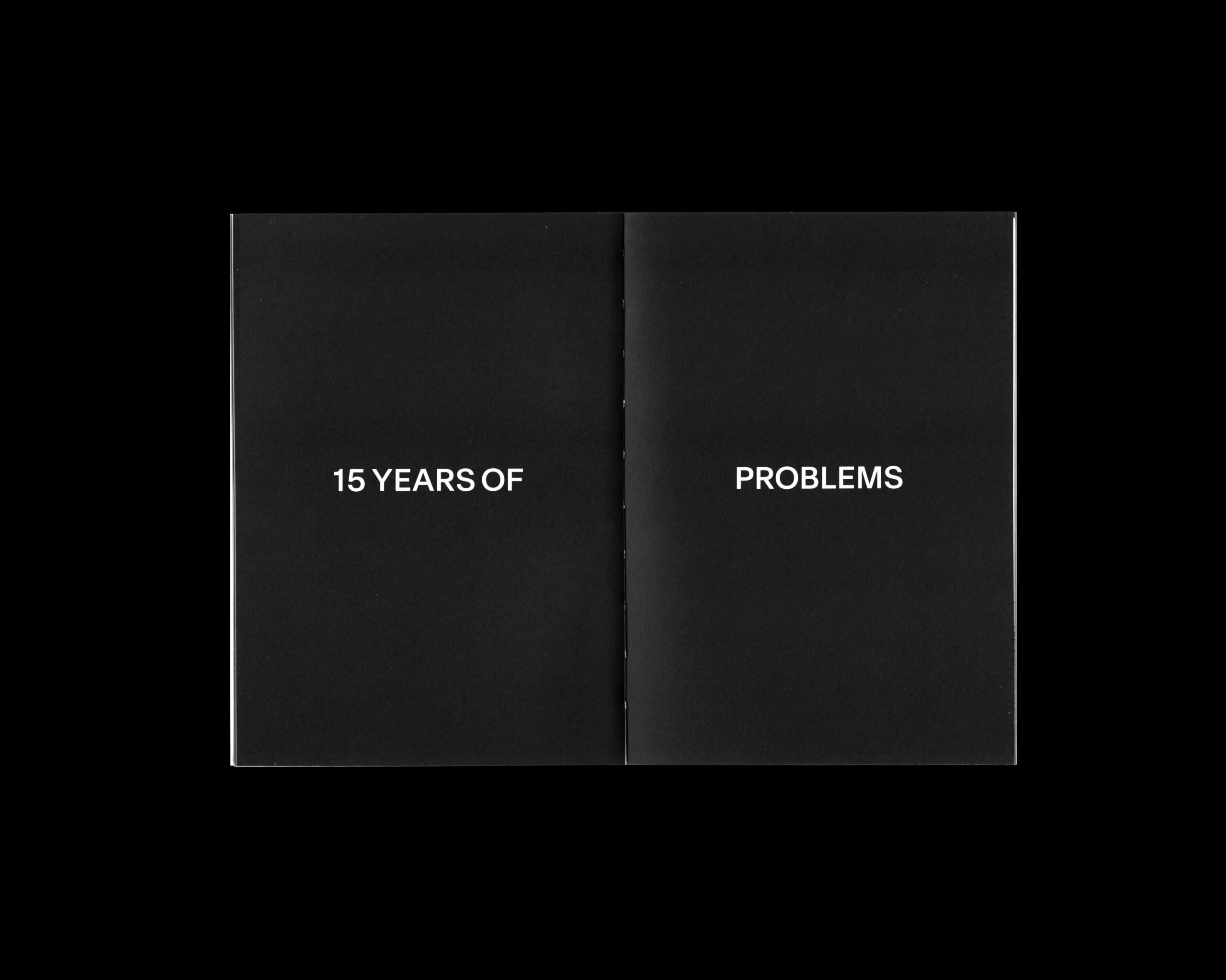 PROBLEMS; an in-depth look at the studio's process towards designing novel solutions.
For the new space, we collaborated with Architecture Studio Förstberg Ling and the branding studio Figur. The challenge to create a studio and identity geared towards design in progress—avoiding the tendency of 'studio-as-showroom' that design teams often find themselves adapting to. The new space is designed to adapt to the needs of our team. One enters the new studio through a multi-purpose space, surrounded on three sides by windows facing the street and water. Large hangar doors reveal an office space, kitchen, and workshop.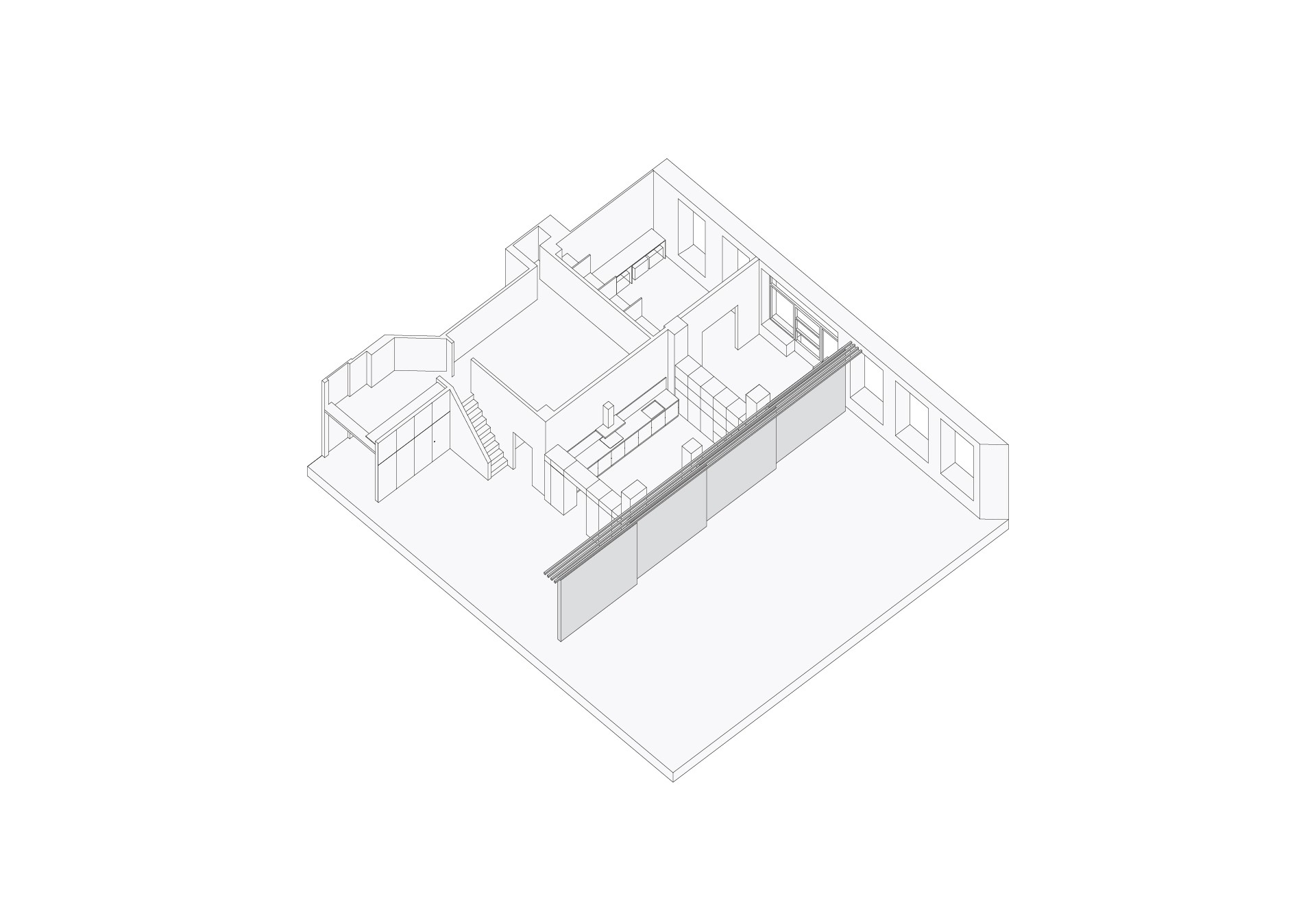 Today, our projects span beyond furniture and consulting. The studio incubates ideas from within. Sometimes in close collaboration with brands and institutions, other times, supporting influential businesses  – for example BAUX, to take on the interior acoustics industry with aesthetic solutions and first-ever bio pulp panels. And FORGO to take on the personal and home care industry with powder refills in paper, not plastic.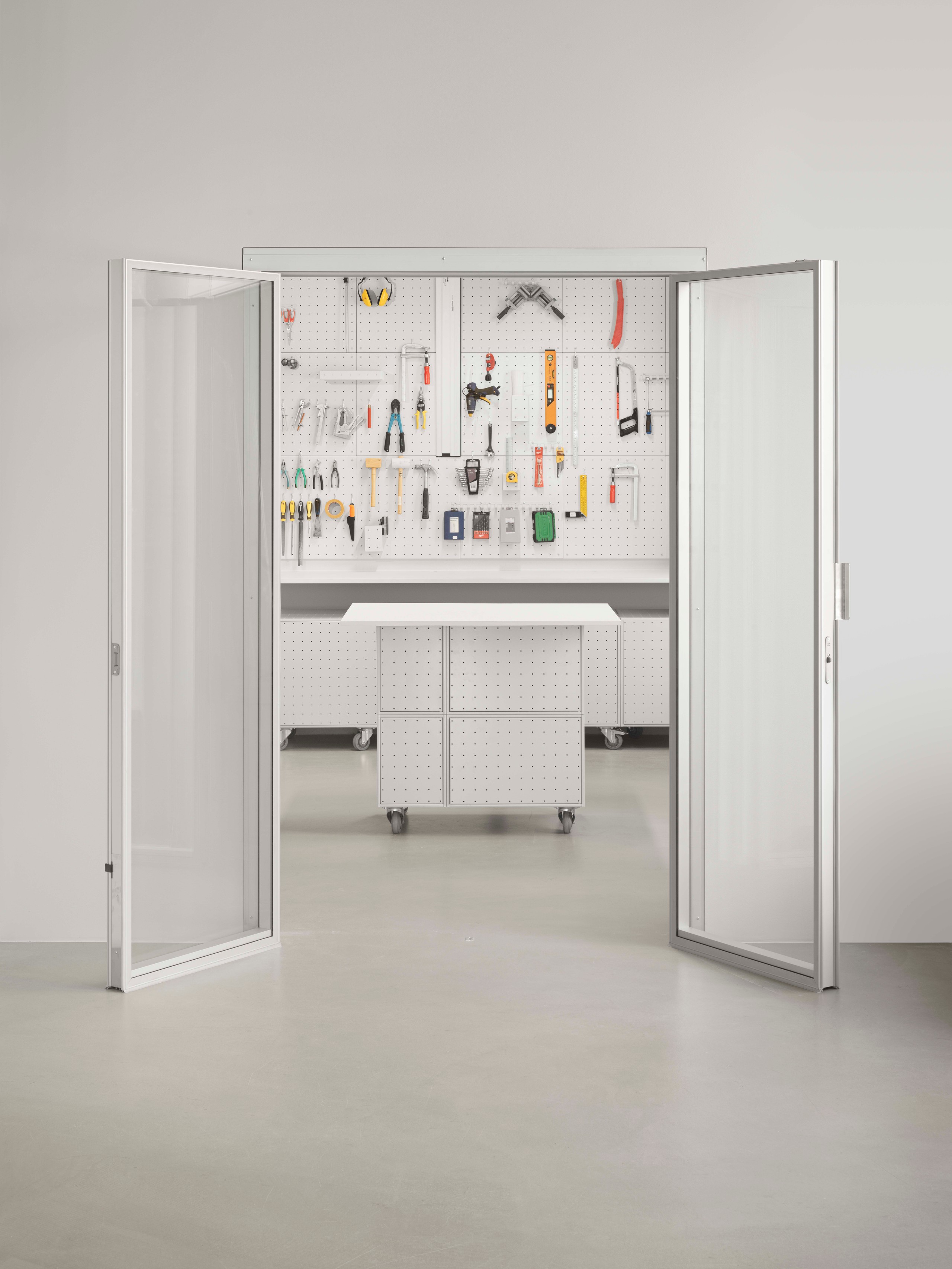 A few years ago we gathered our team to clarify what kind of design studio do we want to be? We found that we all shared this ambition that design should be about improving life. So we took a day in the Swedish countryside to define where we could as designers drive real change for people, business, and planet—and what tools we needed to do so.
The most important tool for us is our studio. We've moved into a new space that, with small interventions, is now an amazing tool for the team, experts, and brands to co-create. The new space is designed to be transformative—adapting to the team's design methods instead of the other way around.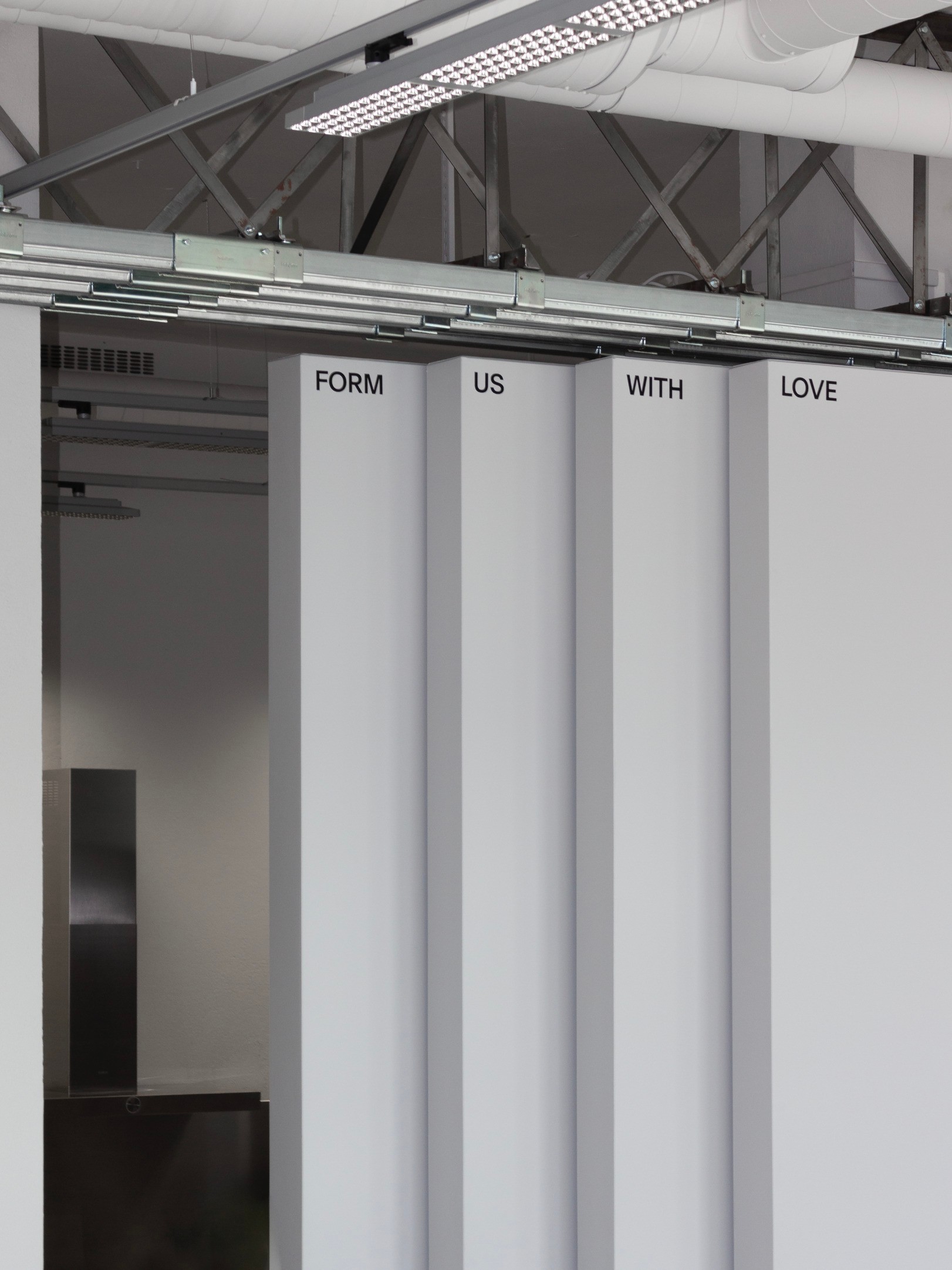 Like the wood wool shapes designed as a solution for our last studio in 2012 to add better acoustics in their open office that became the venture BAUX, the team has designed a solution that keeps our new space flexible. Throughout all the spaces, perforated steel units are configured into everything from a storage wall, to a desk, and project tables. The units are designed for reconfiguration. Today, they function as a material library, tools wall, and personal storage, but this is just the beginning of what can be made up of these steel units, claims the team at FUWL. Possibly a new venture is in the works.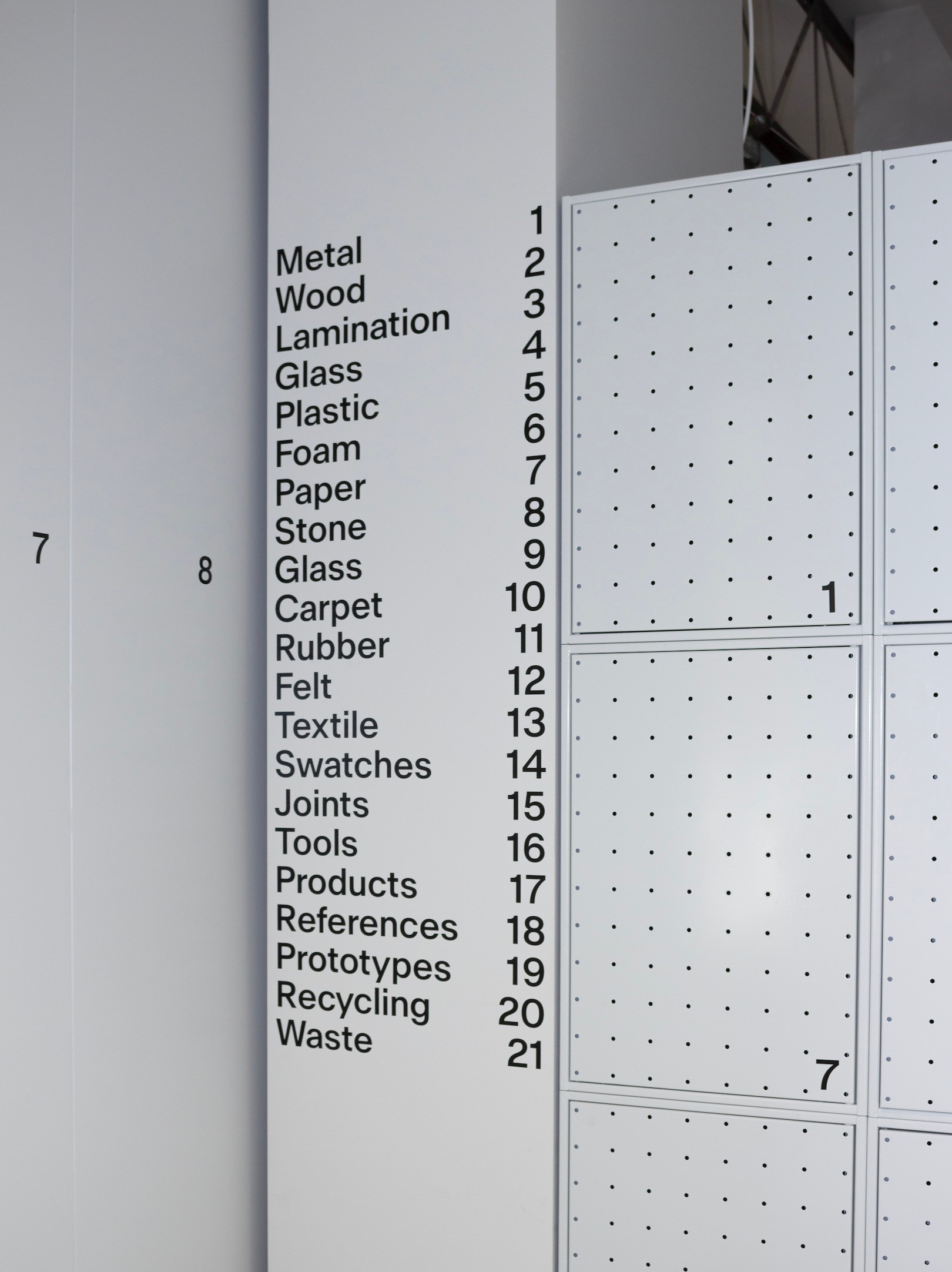 Material library made by perforated steel units
The space is designed to improve our work-life. It's where we gather as a team to not only collaborate but also build our culture around our shared ambition. No work is siloed. Our new space helps us stay structured while being open enough for happenstance.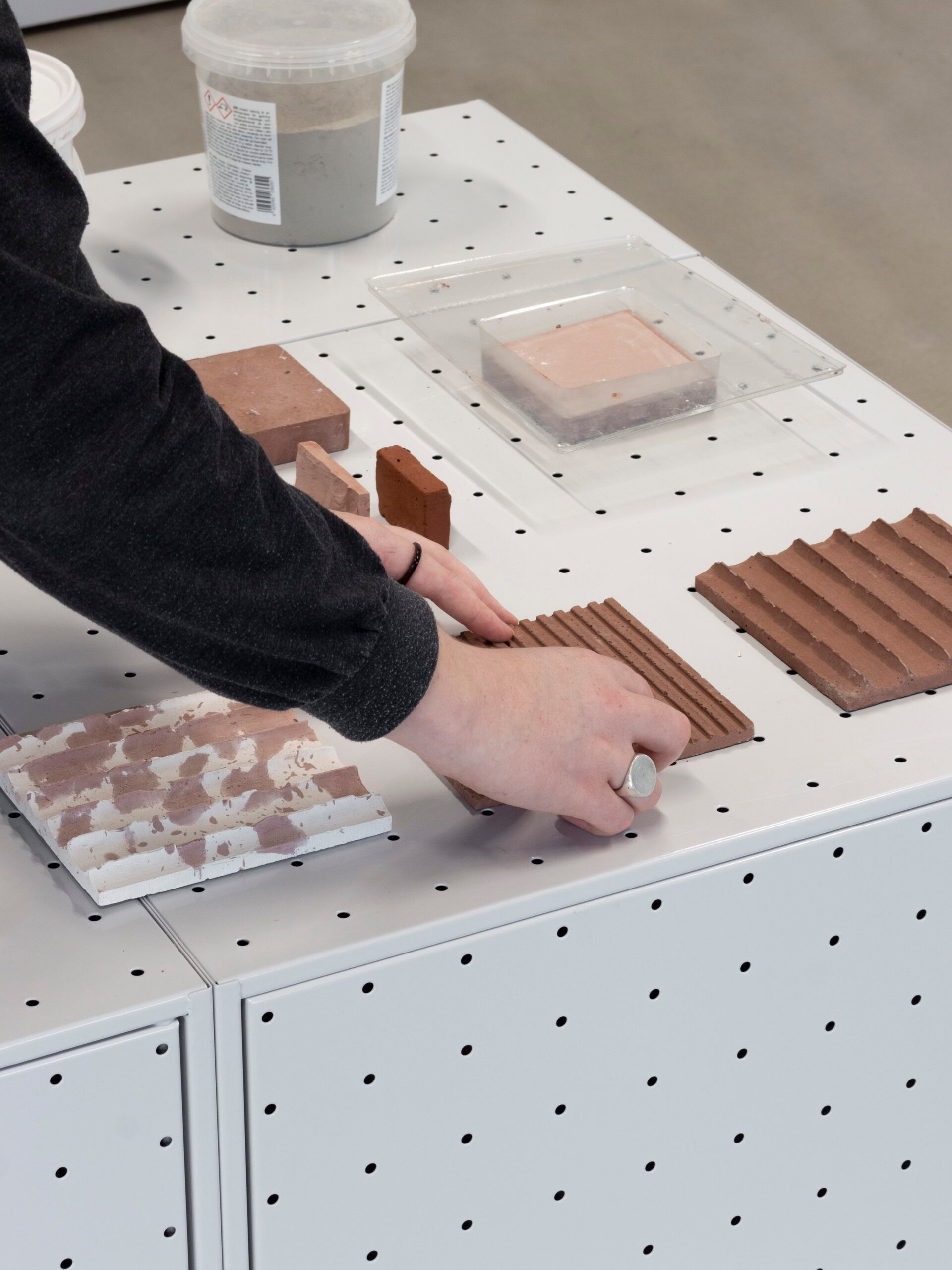 Stockholm Design Week 2022 installation
We took the decision to work on projects that we feel have the potential to improve life for people, business, and planet. The space brings vitality to our design process. Where we can show that design can have an impact.